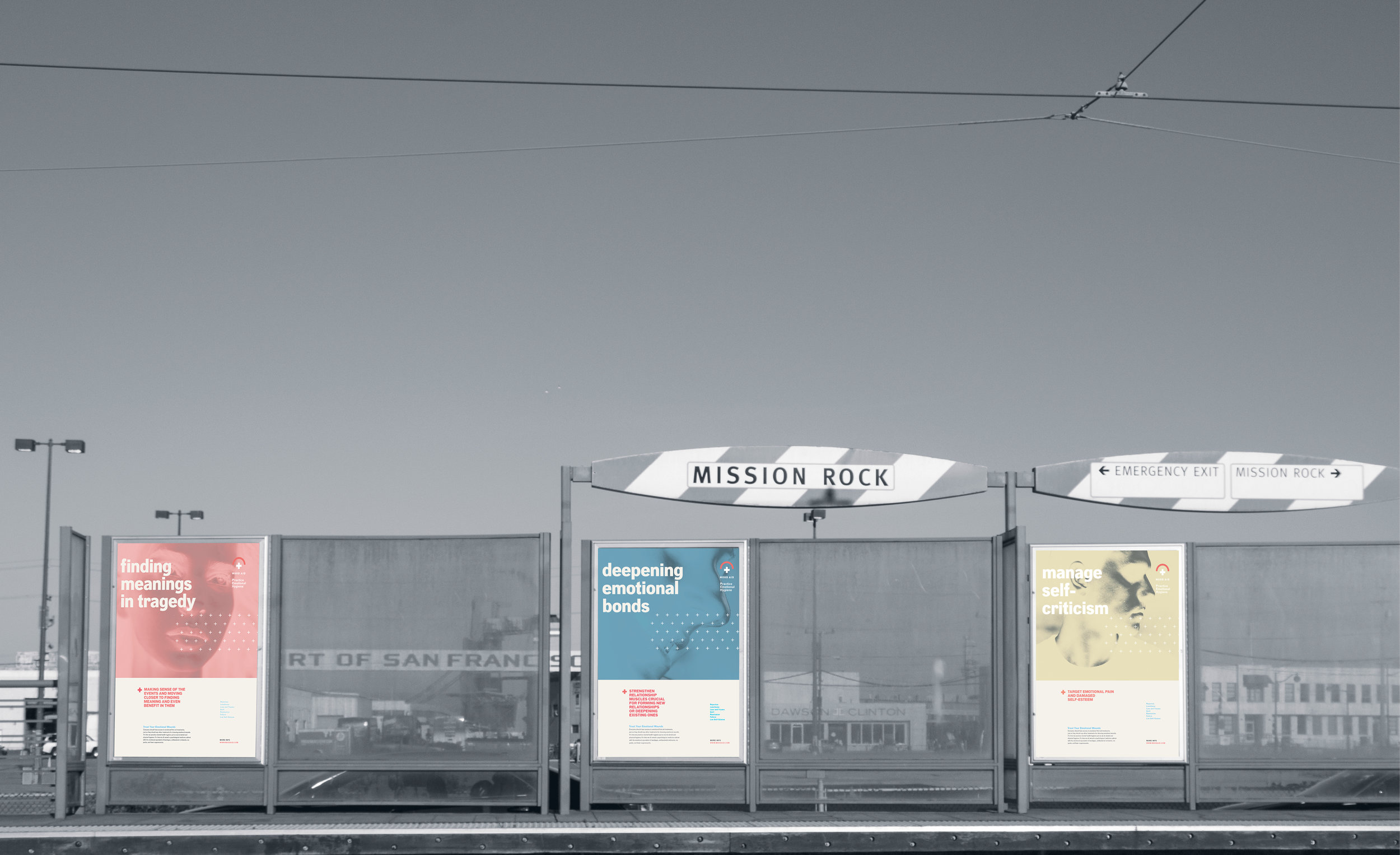 MOOD AID
BRANDING / STRATEGY / LOGO / UI/UX / POSTER / BROCHURE
OBJECTIVE
How can I inform people of the harm of unattended daily psychological injuries, and to arm them with the step by step methods to relief and heal the wounds as common sense?
People confront with psychological injuries all the time. Unlike the physical wounds, we don't try to heal them or protecting them from getting worse, but simply do nothing about them. I want to inform people with the psychological first aid as common sense and arm them with the procedures with which they can heal the scrapes of the mental body.
SOLUTION
For this project, first I designed a series of posters and brochure to address the problem and raise the awareness of preventing and healing the mental injuries.
Second, I designed a program that is both available on app and website to help monitor and treat everyday psychological illnesses.
Third, I design a deck of cards that function as a home psychological first-aid kit. With this kit, people can get access to the treatments without being online or any digital devices.